Thank you to our wonderful event sponsors who are making a difference in the lives of Orange County youth!
32nd Annual Construction Industry Good Scout Award Luncheon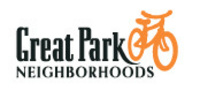 Great Park Neighborhoods
Lennar Homes
FivePoint Communities
Men of Character Recognition Dinner 2014
Granite Investment Group

 AcuFocus
Aeolus Pharmaceuticals
Hardin Automotive Group
Microsemi Corporation
16th Annual AT&T Golf Classic

Inland Valley Construction Company, Inc.

Ericsson

Bechtel Communications
Mycom North America
Spring Mobile/Parrot Cellular
BatteryCorp
Black & Veatch/Diversified Communication Services
Cellular World/My Wireless
Dunn and Bradstreet
ISCO International
Jacobs
Nokia/3SI
R.D. Engineering
Samsung Mobile
Tek Systems
Velocitel, Inc.
WesTower Communications